WHEELCHAIR ACCESSIBLE TRANSFER


Tourist Transport Fiji has the only wheel accessible vehicle in Fiji and just replaced with new complete unit including Braun lift plus planning to expand to include a Toyota Coaster in May 2020 - retro fitted.
We currently supply wheel chair vehicle with 330kg lift on the wharf for cruise ship Port calls to Fiji plus market the vehicle / service to all our global agents direct plus via our parent company HelloWorld. TTF has operated this vehicle since 2016 and provides service to many hotels. We include accessible day tour product which will be released this year for all day touring experience plus purchasing water accessible wheel chairs which clients can take to the islands - compiling a list of all operators that can provide disable service. TTF is prepared to continue with this service.
For custom or multiple transfer please email our reservations team on enquiries@ttf.com.fj for a quote request or availability. Please include your travel dates, flight details, destination and number of adults & children traveling.
Wheelchair Vehicle features:
Equipped with BraunAbility lift
330kg maximum lift weight – chair + person
Client in wheelchair sits in between other passengers
Lock & fully secured with seat belts
Electronic operated lift and has manual override in case of emergency
Maximum passengers – 8
Wheelchair size: maximum width – 660cm
Length and height is no issues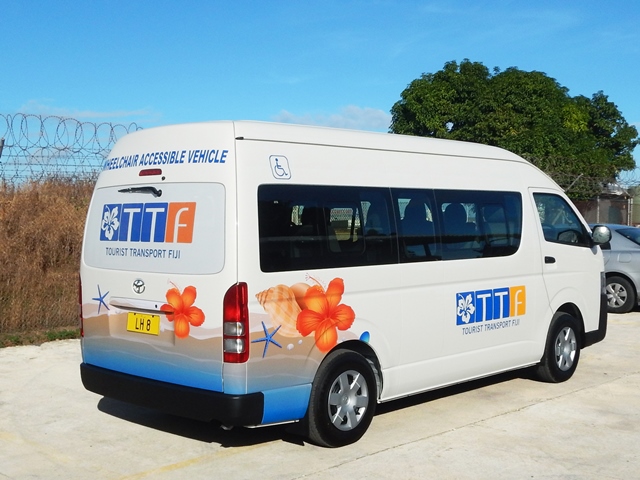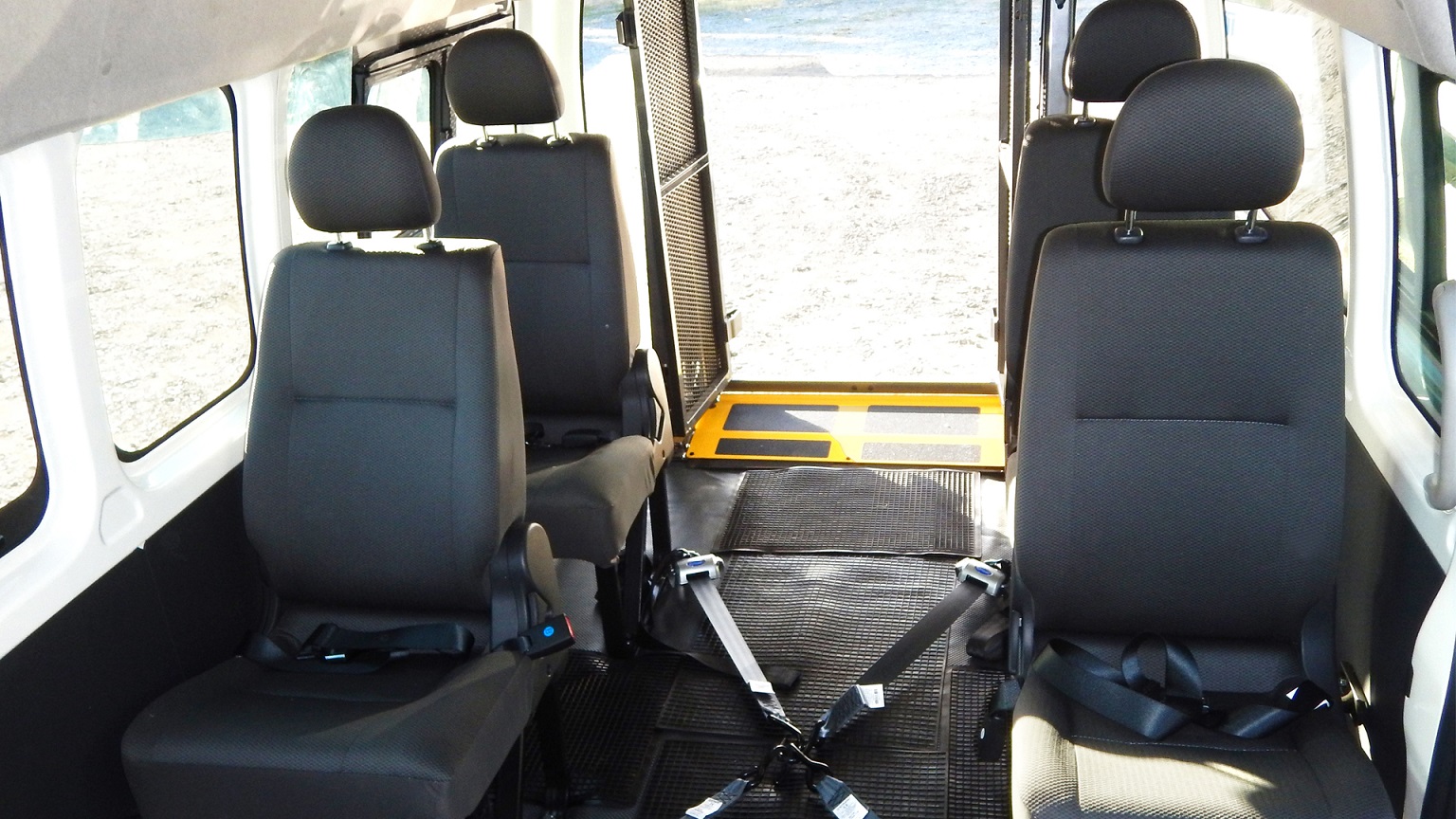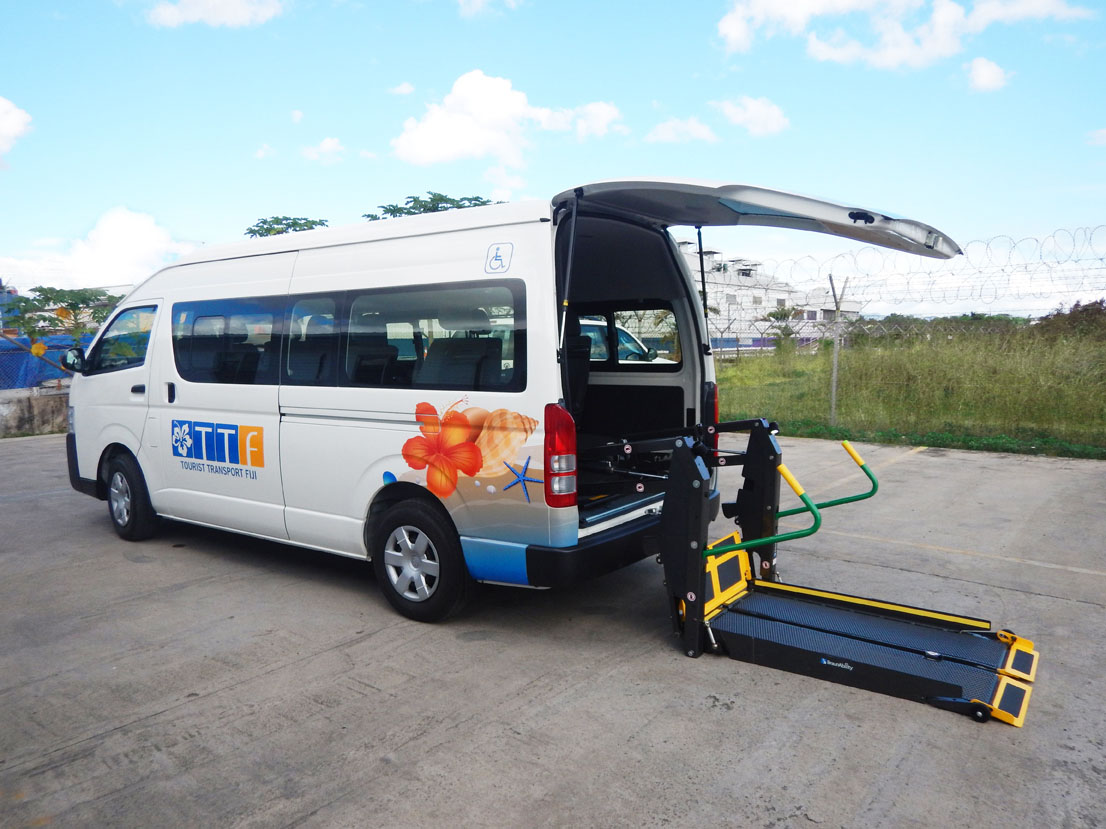 SAND CRUISER BEACH WHEEL CHAIR

TTF offers clients the use of a Sand cruiser beach

wheelchair to access pools, the beach and some of our remote locations. The combination of the Sand cruiser and accessible transport is a unique offering for our clients. This Sand cruiser is equipped with both balloon wheels and self-propelling wheels.
We offer clients our Sand cruiser chair as a special FOC hire deal as part of the package if they are booked on TTF accessible day tour. For any other daily use, this Sand cruiser can be hired from TTF at a minimum cost.
We want to ensure everyone has access to the experiences we offer.